The Village at Orchard Ridge Welcomes Belinda "Dee Dee" Barbour as Director of Philanthropy
May 17, 2017
W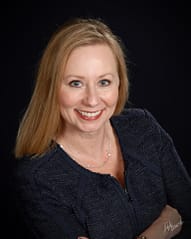 inchester, Va. – We are pleased to announce that Belinda "Dee Dee" Barbour was named the Director of Philanthropy for The Village at Orchard Ridge—A National Lutheran Community, effective May 1, 2017. A lifelong resident of Winchester, Dee Dee joins the organization from the Museum of the Shenandoah Valley. During her tenure, she helped shape the vision for the museum's future growth; reorganized the development office, adding two new positions to increase community support; and successfully launched the Gaunt Collector's Society and the Art of Business Corporate Partnership Program.
"I am very excited to join the team at The Village at Orchard Ridge. I look forward to meeting the residents and serving their philanthropic goals and aspirations," said Barbour.
For the past 12 years of her career she has advanced the philanthropic mission of several local non-profit organizations including Free Medical Clinic of Northern Shenandoah Valley, Shenandoah University, and Shenandoah Valley Discovery Museum. Dee Dee is an active member of, and serves on the board of, the Rotary Club of Winchester, and the Tri-State Chapter of the Association of Fundraising Professionals. She is also a member of the National Capital Gift Planning Council, and the winner of the 2017 Planned Giving Days Tere Linehan Memorial Scholarship. She has a B.S. in Organizational Leadership from Mountain State University in Beckley, W.Va.
"We are absolutely delighted to have Dee Dee join us," said Kathryn Baerwald, National Lutheran Communities & Services' chief philanthropy officer. "Not only does she have extensive knowledge of philanthropy and the Winchester area, but she is extremely personable and passionate about helping to enhance the lives of older adults."
About The Village at Orchard Ridge (TVOR)
The Village at Orchard Ridge in Winchester, Va., is a new continuing care retirement community (CCRC) on 132-acres in the Shenandoah Valley. The community opened in February 2013 and offers independent living cottage homes and apartments with in-home services, assisted living memory care, and skilled nursing for both long-term care and short-term rehabilitation. The Village at Orchard Ridge recently completed Phase 2 of construction, which includes additional independent living apartments and cottages, a wellness center with an indoor pool, and the expansion of dining areas and skilled nursing. For more information, visit www.thevillageatorchardridge.org
About National Lutheran Communities & Services (NLCS)
Based in Rockville, Md., NLCS is a faith-based, not-for-profit ministry of the Evangelical Lutheran Church in America's (ELCA) Delaware-Maryland, Metropolitan Washington, D.C. and Virginia Synods, serving people of all beliefs. With more than 125-years' experience, NLCS provides seniors with a variety of lifestyle, residential and health care options through retirement communities and services in Maryland and Virginia.
Other communities and services sponsored by National Lutheran include myPotential at Home in Winchester, Va., and Rockville, Md., The Village at Rockville in Rockville, Md., The Legacy at North Augusta in Staunton, Va., The Village at Orchard Ridge in Winchester, Va., and The Village at Providence Point in Annapolis, Md., subject to Maryland Department of Aging approval. For more information, visit www.nationallutheran.org