Generations of experience, serving generations to come.
National Lutheran Communities & Services. For retirement living. For health and senior care. For a rewarding way of life.
National Lutheran Communities & Services (NLCS) has been blessed with a long tradition of service to people of all faiths. Since 1890, we've helped people find wonderful choices for retirement living, new options for financial security and expert services for health care and wellness. While staying rooted in our heritage, we have continued to plan for the needs of future generations we will serve.
NLCS is a faith-based, not-for-profit ministry of the Evangelical Lutheran Church in America's (ELCA) Delaware-Maryland, Metropolitan Washington, D.C. and Virginia Synods serving people of all beliefs. NLCS provides seniors with a variety of lifestyle, residential and health care options through retirement communities in Maryland and Virginia.
Explore life at The Village at Rockville,(formerly the National Lutheran Home) in Rockville, Md., The Legacy at North Augusta in Staunton, Va., The Village at Orchard Ridge, in Winchester, Va., The Village at Augsburg (formerly Augsburg Lutheran Home and Village) in Baltimore, Md. and The Village at Providence Point, coming soon to Annapolis, Md. NLCS also offers in-home care throughout the Shenandoah Valley and Montgomery County, Md. through myPotential at Home.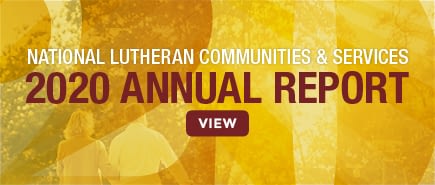 November 5, 2021
Glenmere was constructed by Howard Shockey & Sons, Inc. and awarded in the Residential/Hospitality Category... Read More
October 27, 2021
Gwinn started with myPotential at Home as the Outreach Liaison before being named Home Care... Read More
Read All News